Grow Your Impact
Online
Charity giving is all-in-one platform for nonprofit fundraising donor management, marketing, and more
POWERFUL FUNDRAISING SOLUTIONS
Automatic donation delivery
Easily Promote One-time or Recurring Donations
Encourage more donors to become lifelong supporters with recurring giving options. Donors can split larger donations over multiple months or create a recurring monthly donation that is automatically processed with the credit card of their choice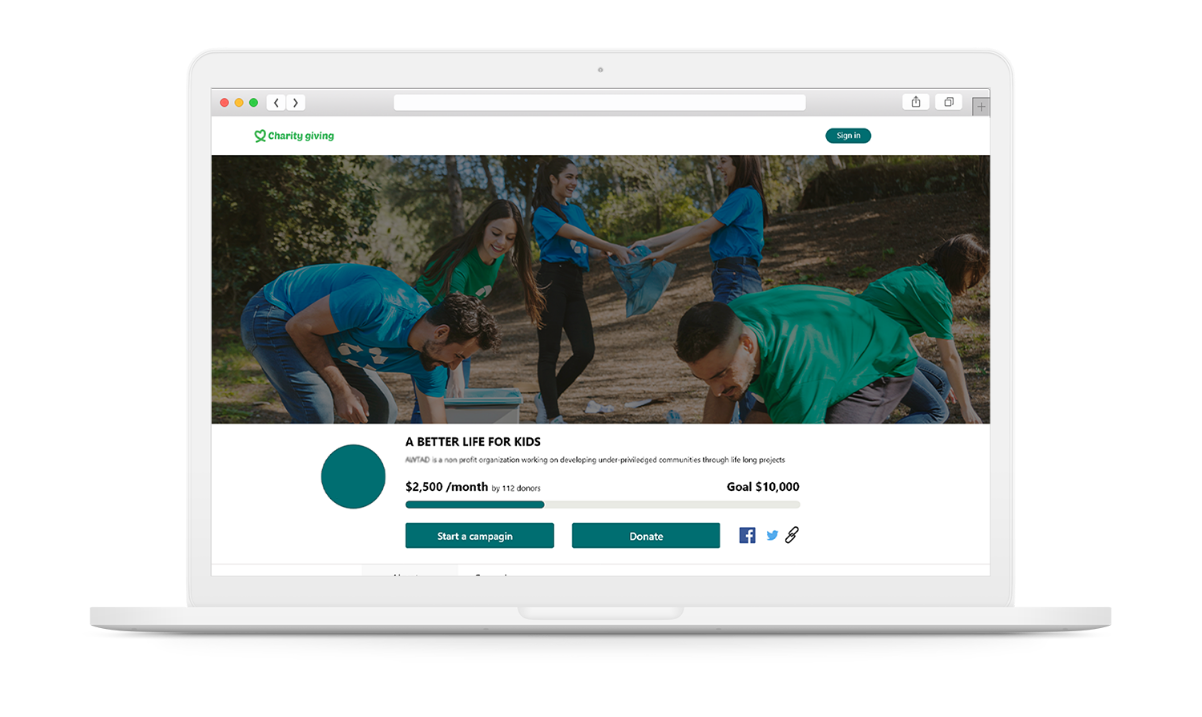 Let Donors Cover Your Costs
With the option for your donors to cover transaction fees, their entire donation goes directly to your organization, helping you raise more. Our nonprofits say that over 40% of donors decide to pay with credit card processing fees when they donate for a fundraising campaign.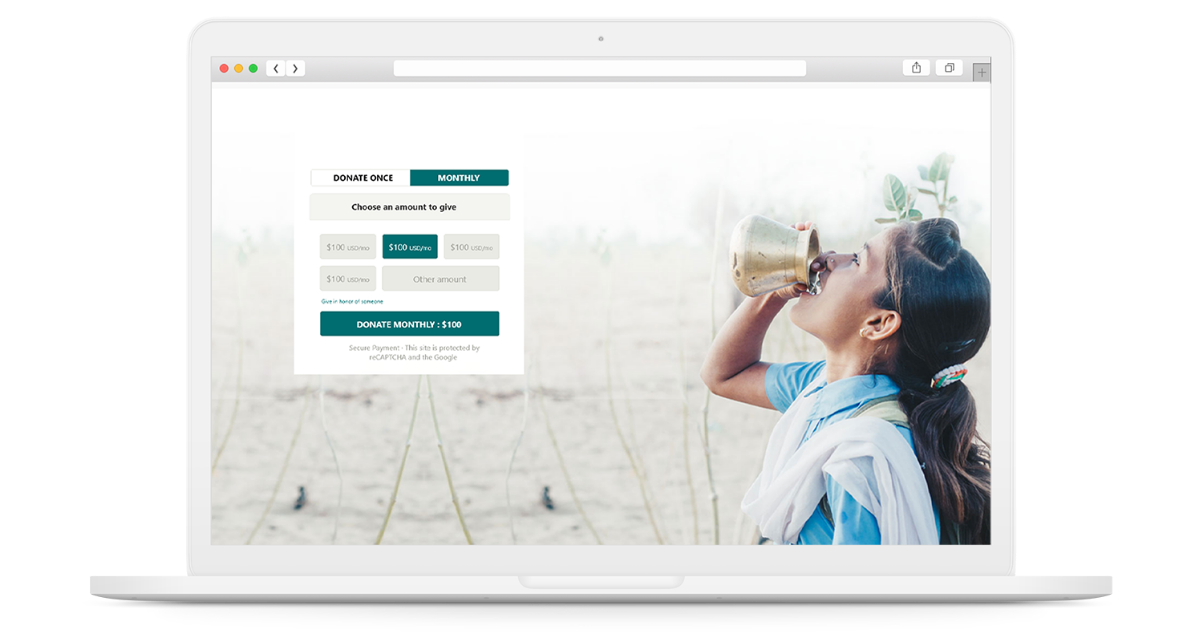 Unlimited Campaigns
Create beautifully branded, compelling campaign pages for any ask, need or audience. Design a completely custom experience for your supporters.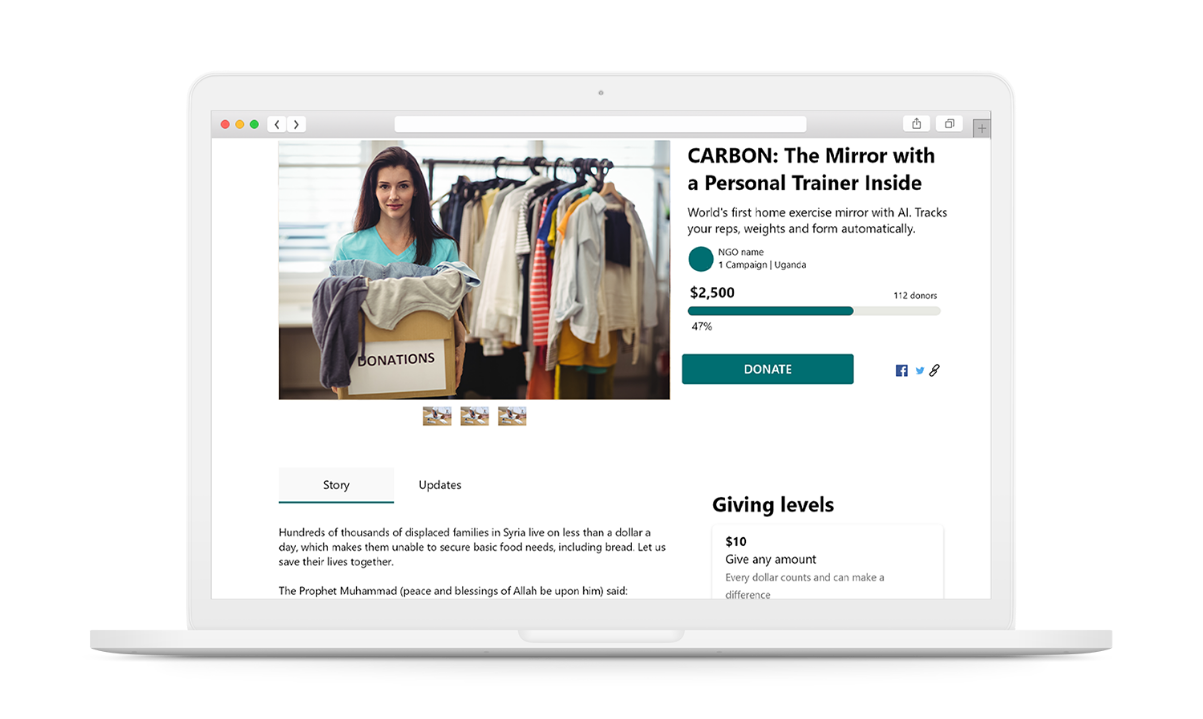 Own your donation data
Gain valuable insights to help optimize your fundraising efforts using your own organization's data. Charity giving dashboard helps you get the most out of your donation data.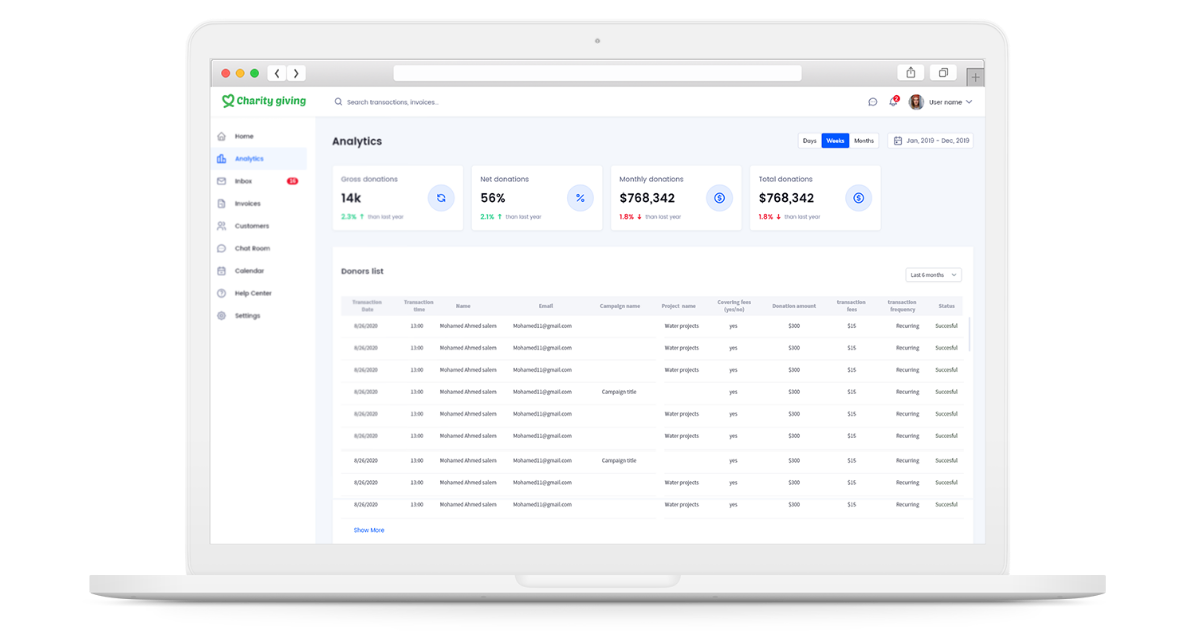 Tap into Charity giving's solutions for all of
your fundraising needs.
Social reach
Harness the power of social media to spread your story and get more support.
Simple setup
You can personalize and share your Charity giving in just a few minutes.
24/7 expert advice
Our best-in-class Customer Happiness agents will answer your questions, day or night.
Safe and secure
PCI Level 1 and SSL compliant, best-in-class payment processing
Mobile ready
Optimized for performance and conversion across every device